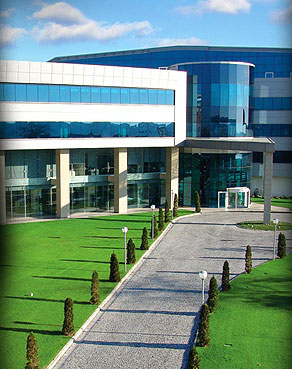 Erkul Cosmetics
is one of the most important corporations of the cosmetics sector with the principles of high quality manufacturing and reasonable prices since its foundation in 1983. Erkul Cosmetics is one of the leading companies in the sector with its 38 years of experience; produces the color cosmetics products as foundation cream, compact powder blush, eye shadow, mascara, lipstick, lipgloss and nail lacquer with the brands Golden Rose, Classics, Miss Selene and Emily with a %100 Turkish capital.
Erkul Cosmetics is one of the 5 top manufacturers of nail lacquer in the world and has carried its success beyond borders by exporting to more than 90 countries in 5 continents including America, North Africa, Middle East, Balkans, CIS Countries and Europe.
Erkul Cosmetics has achieved a great success by becoming the leader in the cosmetics export in Turkey also supports the economy of Turkey with that success.
Erkul Cosmetics has a very large sales network in Turkey with brands Golden Rose and Emily in over 7500 stores, in perfumeries, pharmacies and supermarket chains; with Golden Rose brand in own stores placed in 74 elite Shopping Centers.
Erkul Cosmetics, manufactures cosmetics, plastic packaging and fragrance in the integrated manufacturing facilities nearly 70.000 m2 total area. The manufacturing of cosmetics is done in an indoor area of 36.000 m2 in Istanbul by using the latest high-tech with a modern approach in the manufacturing process, under hygienic conditions, in accordance with the ISO 9001:2015 Quality Management Systems, ISO 22716:2007 Cosmetic-GMP, ISO 45001:2018 Occupational Health and Safety Management Systems , ISO 14001:2015 Environmental Management Systems , HELAL/HALAL (MS 1500:2009) and TSE Covid-19 Safe Production Certificate.
Erkul Cosmetics progresses the R&D studies with a specialized and experienced team; tests in accordance with the EU directives on the accredited laboratories before presenting them to the customers. Every product has a Product Safety Assessment Report. Erkul Cosmetics continues its journey in the world of beauty with the aim of quality and continuous growth with help of its 38 years experience.