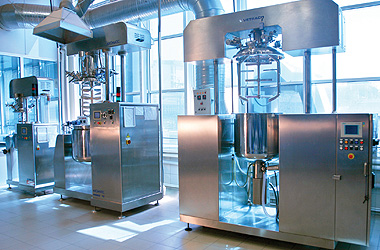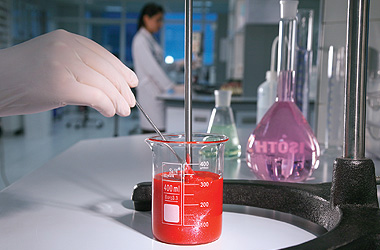 Manufacturing – R&D
Erkul Cosmetics manufactures cosmetics, plastic packaging and perfumes in the integrated facilities on almost 70.000 m2 total area.
The manufacturing of cosmetics is done in an indoor area of 36.000 m2 in Istanbul by using the latest high-tech with a modern approach in the manufacturing process, under hygienic conditions, in accordance with the ISO 9001:2015 Quality Management Systems, ISO 22716:2007 Cosmetic-GMP, OHSAS 18001:2007 Occupational Health and Safety Management Systems , ISO 14001:2015 Environmental Management Systems and HELAL/HALAL (MS 1500:2009).
Erkul Cosmetics makes the R&D studies with a specialized and experienced team; tests in accordance with the EU directives on the accredited laboratories before presenting them to the customers. Every product has a Product Safety Assessment Report. Erkul Cosmetics continues its journey in the world of beauty with the aim of quality and continuous growth with help of its 30-years experience.
The plastic packages, tubes, lids and applicators used in the manufacturing process of the cosmetics are developed and produced in accordance with the GMP in the factory built on 15.000m2 in Gürpınar which has the certificate of BRC (British Retail Consortium). The package designs, molds and productions are done by using the modern devices and machineries.