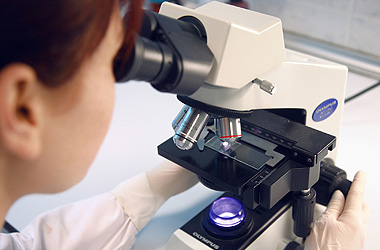 Our Quality Approach
The products of the Erkul Cosmetics are produced with the pigments and raw materials in accordance with the FDA and EU regulations and imported from America and Europe. The raw materials and packaging materials used in the manufacturing process are physically chemically and microbiologically tested in the laboratories equipped with technological devices.
In order to satisfy the requirements of the EU 1223/2009 Product Safety Assessment Regulations; all of the products are presented to the customers after they pass the safety tests for human health in the laboratories located in Europe and a Product Safety Assessment Report is prepared by a specialist. Our products and raw materials used for our products do not test on animals.
With an approach of continuous improvement; the product development activities are made in the in-house R&D laboratories under the supervision of Italian and French consultants with by a team of 20 specialist staffs. Erkul Cosmetics is also the only cosmetic manufacturer in Turkey which has its own microbiology laboratory. Erkul Cosmetics has the certificates of the most important quality and hygiene standards ISO 22716:2007 Cosmetic-GMP (Good Manufacturing Practices), ISO 9001–2008 (Quality Management System) and HELAL/HALAL (MS 1500:2009).
Quality Policy
We develop reliable products which are satisfying the customer expectation and appropriate with the international law and regulations. We manufacture high quality goods in accordance with the ISO 22716:2007 Cosmetic-GMP, HELAL/HALAL (MS 1500:2009) and ISO 9001:2008 Quality Management System rules. With the sense of improvement is a constant activity, we review and improve our system.
We establish long term relationships based on mutual benefits with all our stakeholders (customer, employee, supplier, community) by dealing with their needs and ensuring their full participation. We continuously train our human resources for adopting and applying our Quality Policy and evaluate these educations.